"We can rebuild him. We have the technology.
We can make him better than he was.
Better, stronger, faster."
(—Quote from "The Bionic Man" TV show)
(Well-okay-so, your gauge won't actually be made
stronger and faster, but it will certainly be better.)


Does your Tooke® Gage look like
either of these?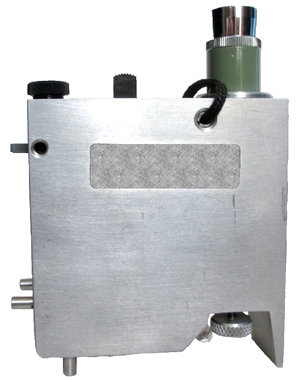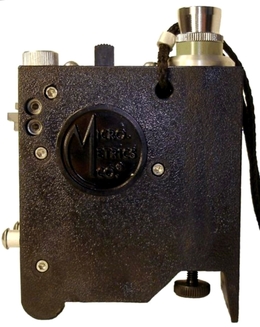 It can look like this!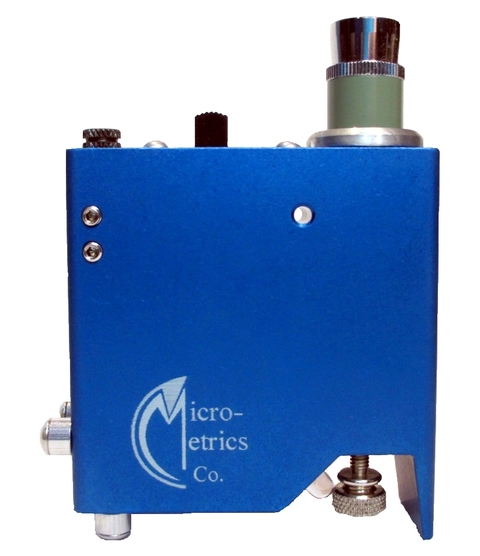 Update your Tooke Gage by having your scope put into a new body with new (and a few better-designed) parts to replace your current gauge body. This surgery … er … procedure requires an old-style microscope in a Tooke Gage body.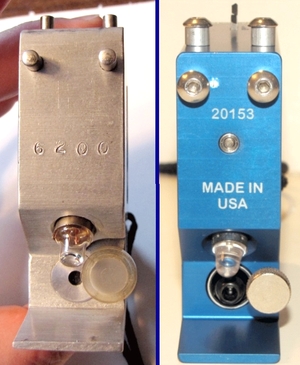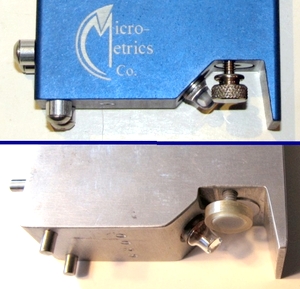 Your microscope has to look like this: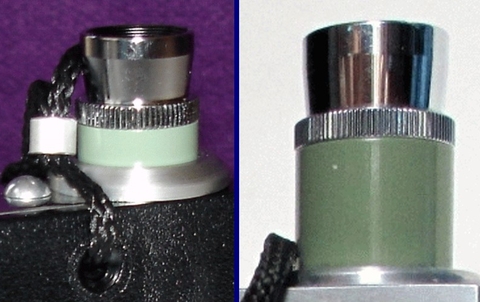 But it can't look like these:
"Universal" scope

The current "universal" scope (below left) can be replaced under the swap program, which will start once the new custom-designed, custom-manufactured scopes arrive.

"Unconverted" scope

The decades-old "unconverted" scope (below right) cannot be swapped out in the swap program because it can't be modified for use in a new Tooke Gage body. (The old OG232 round/cylindrical laboratory Tooke Gage scope also cannot be modified for re-use.)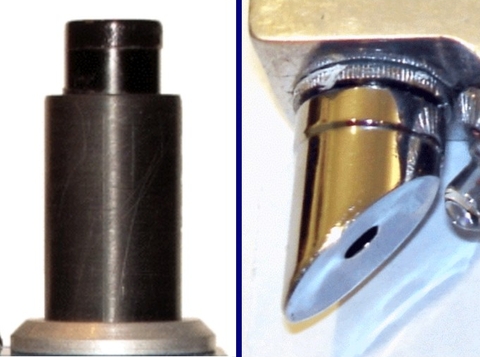 Body Transplant Details
Send in your old gauge for the body transplant and this is what you will get:
Your old scope will be disassembled and the reticle and eyepiece lenses (if they need it) will be cleaned
Your old scope will be installed in a new blue-anodized body with new fittings.
Your old cutting tips (if you send any in) will be moved to the new body. (Please note that new tips are not included in a body transplant.)
Your scope optics will be OEM calibrated and certified (a $125 value).
Your gauge will be returned in a new plastic carry case with spares: LED bulb, wrench, indelible marker, two batteries, and a technical data sheet. (You can also print the data sheet from this website.)
If your gauge is old enough to have had space for only one cutting tip, that single tip will be moved to the new gauge and, if desired, you may buy additional cutting tips or blank "spacer" tips (which provide lateral stability to the single cutting tip being used).

New cutting tips are not included as part of the body-transplant: 1X, 2X, 5X, and 10X are available. See the PDF called "Measuring: the Geometry of the Tooke Gage"

for more info about the tips.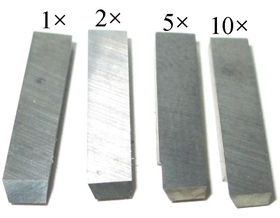 Cutting tip ratio A = A′
Tip
Face Angle
1

X

45° 0′
2

X

26° 34′
5

X

11° 18′
10

X

5° 42′