Veteran- / woman-owned certification: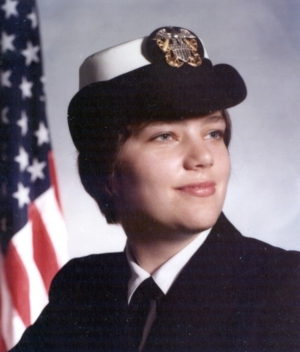 I'm working on getting Micro-Metrics certified as a veteran-owned business with the U.S. Department of Veterans Affairs. (I served on active duty in the Navy for 6 year and was in the Reserves for a number more.) I'm also looking into getting the company certified as a woman-owned business. (That's me back in the early 1970s when I was commissioned an Ensign in the U.S. Naval Reserves.)
PO Box address gone away:
I have closed out the Micro-Metrics Post Office box (back in 2012, actually), so please make sure all correspondence and deliveries are sent to the physical address. Please also note the updated FAX number.
Micro-Metrics Company
4450 Ansley Lane
CUMMING, GA 30040-5252
Voice: 678-947-3723
FAX: 678-807-2867