As part of updating and upgrading the processes and products Micro-Metrics 'has always used,' I have started using a great machine that allows me to hammer the serial numbers into the plastic bodies of the OG204 Tooke Gages. I wanted a way to add the serial numbers that did not entail trying to line up individual stamps to get the serial numbers legible and looking nice.
Here's the new gear: the jig, the numbering mechanism, and an OG204 in place.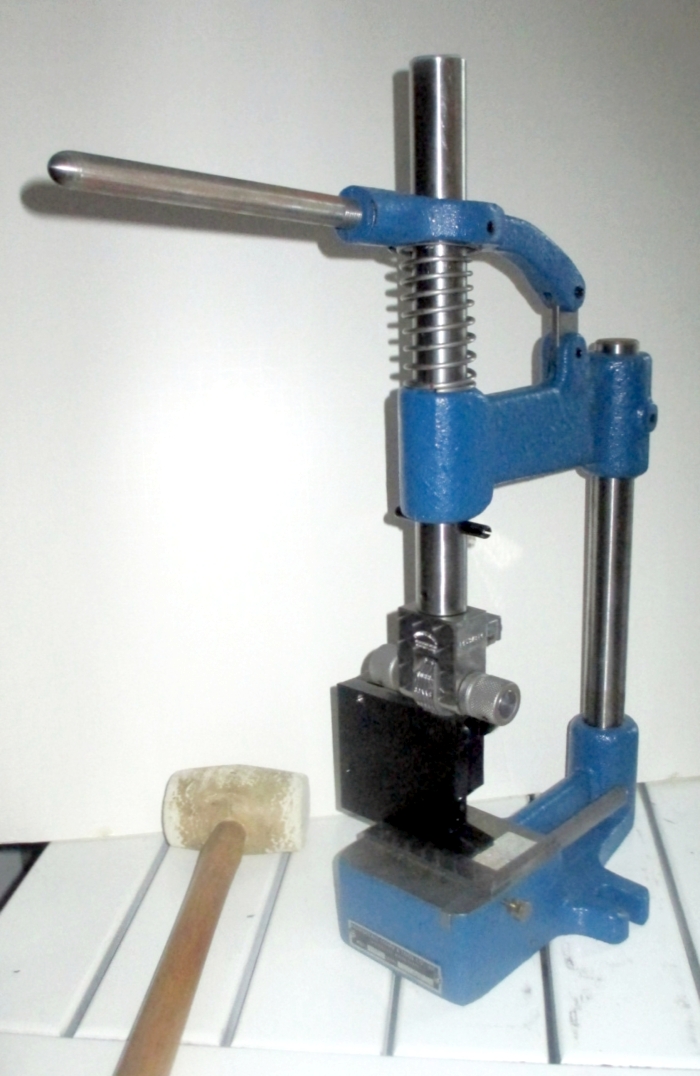 Made by the NumberAll Stamps and Tool Co.
Closer view of numbering mechanism. The best thing about the mechanism is that I can increment the serial number by one, merely by turning the wheel on the right! Numerals for the tens, hundreds, thousands, and ten-thousands (planning ahead!) are changed using a little wrench, but being able to change the 'ones' so quickly — and having the numbers ALWAYS lined up correctly — is great!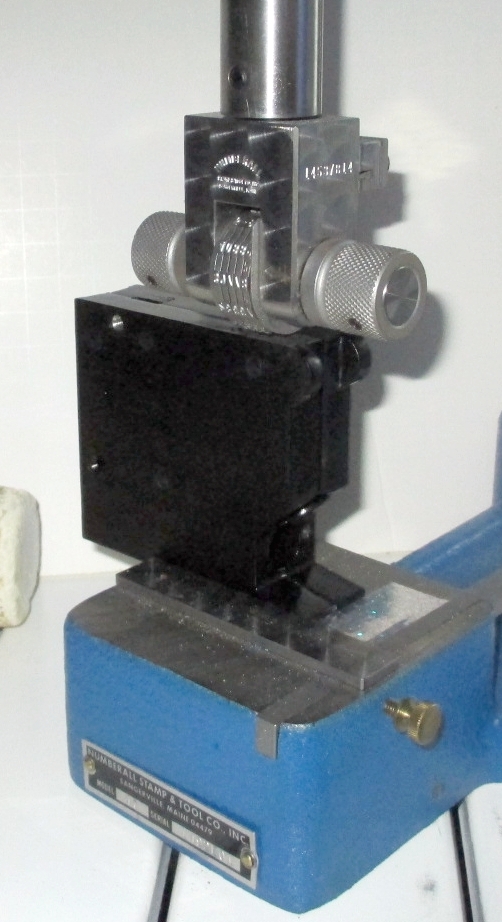 The OG204 in the stamping jig
However, this great new system required moving the position of serial number because the shell body doesn't fit into the jig in an orientation to place the number where it always went.
The original serial number placement:

The new serial number placement: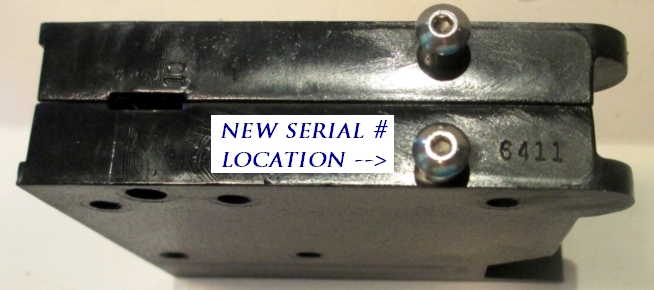 And, just to make the comparison: here's where the serial number is on the OG202 metal-bodied Tooke Gage. This is the same place as always, but now that the bodies are anodized, I have the serial numbers laser-engraved.