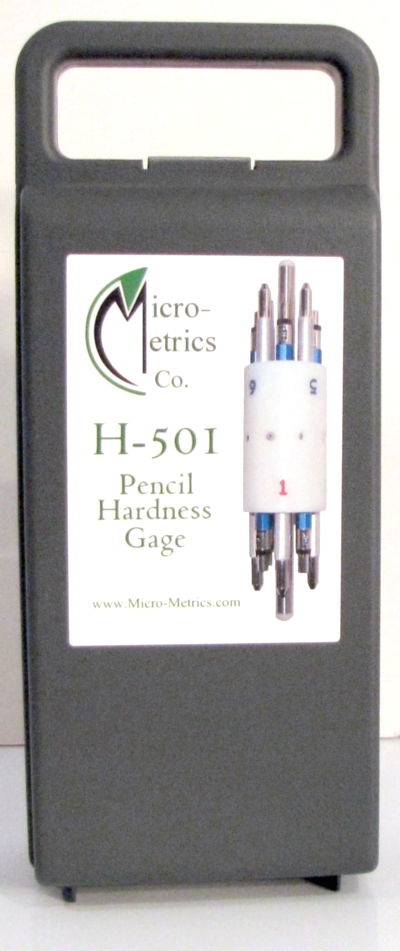 Following on the success of the MG402 case, Micro-Metrics has added a similar case for the H-501 Pencil Hardness Gage.
The H-501 Pencil Hardness Gauge now comes in a polypropylene carrying case complete with the testing device, fourteen leads in a carrying case, a dressing disk with four replacement adhesive sandpaper disks, and a technical data sheet.
If you wish to replace your old-style vinylette case, please contact Micro-Metrics or your favorite distributor to purchase a replacement. The new case costs $34.00 (plus shipping).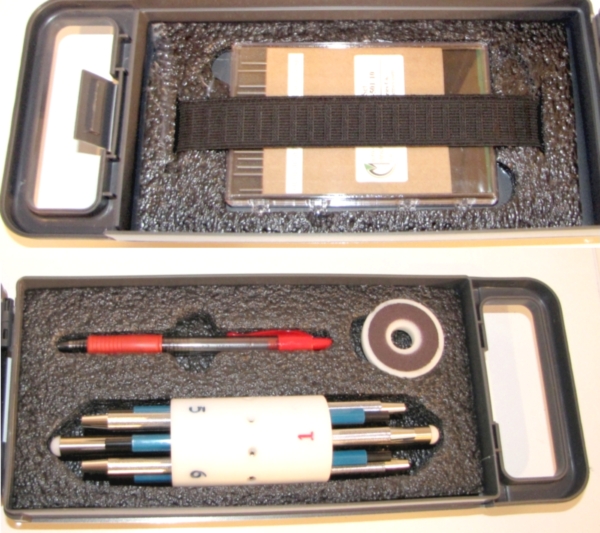 (Shown, above, with a red pen, not included, to demonstrate use of the pen slot.)
The new case has a cut-out to carry a pen. Because everyone seems to want a different kind of pen (indelible pen, erasable marker, pencil, grease pen), no pen is included in the case: pick your favorite!