(This is the "short" version. For all the gory, miserable details, please see here: http://www.micro-metrics.com/scopeupdate.htm)
I feel as if I keep making promises to you and then not delivering on the new enhanced microscopes. I expect that you may also feel as if I keep not delivering – and I know it's difficult for you to keep waiting for the better scopes. You keep waiting, your business keeps going, and the current universal scopes, no matter how accurate (and they are: I test every single scope against certified NIST gage-blocks before shipping), are less-than-optimal because of the less-fine reticle.
(And I realize some of you may not be able to wait longer and must turn elsewhere for an inspection device: I am more sorry than I can express at putting you in the position of having waited so long and then still not (yet) getting a better scope in a Tooke Gage. I hope you can wait a little longer.)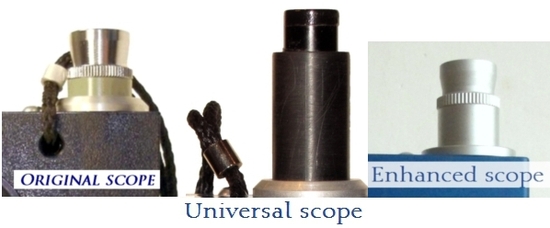 ---
The short(er) version:
In May, we (Micro-Metrics and the sourcing company managing this process for me) received samples of the final order of "completed" scopes: (we had required yet another/one last review-and-approval step before shipping the whole order). In short: both English and metric scopes were completely unacceptable (despite the prototypes having been approved)! (See what was wrong with both scopes.)
As of August: we have taken the following steps:
We pulled all 400 of the unusable metric scopes from the original factory.
We have found a new factory that promises working samples of the metric scopes within 30 days (from about 2 weeks ago). We are again requiring approved samples before proceeding.
If the new factory's samples are approved, we will have the new factory do the remainder of the 400 metric scopes.
The original factory is "repairing" the 600 English-reticle scopes. The English reticles measure great: clear and accurate! However, the reticle and internal optics were not secured in the barrel during production. (Three of 20 samples were broken on receipt.)
(If the metric scopes work out), we will probably pull the English scopes as well and have the new factory finish them too.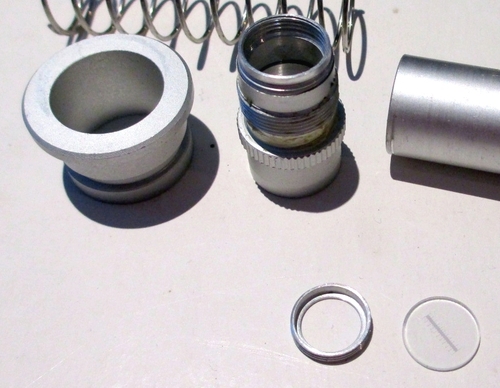 Interested in the details on what was wrong with both scopes?

---
My commitment (has not changed):
The new enhanced microscopes HAVE to be right! There is no place in my world (or yours) for scopes that do not meet the quality and operational standards we (I and you, my customers and distributors) require. Micro-Metrics has always had a reputation for quality and accuracy: this is the fundamental basis for this company, and when I inherited Micro-Metrics in 2011, it became (and remains) the basis for all I do.
I am willing to invest time (and money) to get these scopes right; I am not willing sacrifice quality to get them sooner (or cheaper). Though it has taken an insane amount of time – until the scopes are RIGHT, they aren't acceptable (and that, alas, means they aren't available for you). Micro-Metrics and the sourcing company are committed to doing whatever it takes to make the new enhanced scopes right. Finding a reliable maker has turned out to be a lot harder than either of us imagined!
An aside:
My sourcing company president IS good and honorable and working hard on this project (and is nearly as frustrated as I am). This is not something he is doing wrong or not following up on. Most things I've turned my hand to have turned out good or better. This upgrade? It will turn out good, because I won't be done until it is! The original factory did a great job (and was worth the large cost) of designing the custom scopes (a truly esoteric skill), but the actual manufacturing seems to present a challenge to them.
End aside
---
Once I get the new enhanced scopes, I will be offering a scope-swap program to replace the universal scopes with the enhanced scopes . ( I will be giving a (large) discount on the cost of the scope, and not charging any labor.) If you wish to be on the list of people who want to be notified when I have the new scopes, please email me (elenor2011@micro-metrics.com). Also, I will post an announcement on the company blog, just as soon as the new enhanced scopes arrive (and have been tested and accepted!).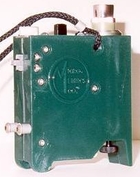 The other new program I will begin soon is a "body-transplant": if you have an old metal or plastic gauge with the old-style scope you can have your gauge rebuilt (with the new metal body) using your current scope. (Please note: if your OG204 Tooke Gage has a green plastic body, I am still replacing those shells under warranty. Email me!)
Thank you for your patience during this oh-so-long process.