Micro-Metrics is replacing the vinylette-with-snaps cases that the OG202 and OG204 Tooke Paint Inspections Gauges have come in for years, and will now provide a plastic (polypropylene) carry case with foam inserts to carry your Tooke Gauge and spare parts. The outside dimensions are 7.75″ (19.7cm) by 6.57″ (16.7cm) by 1.85″ (4.7cm) and the case comes with a handle and two latches.
Inside, the foam insert holds the Tooke Gauge, the marker, wrench, spare bulb and spare batteries. (Reminder: Tooke Gauges now come with rugged, longer-lasting LED bulbs.)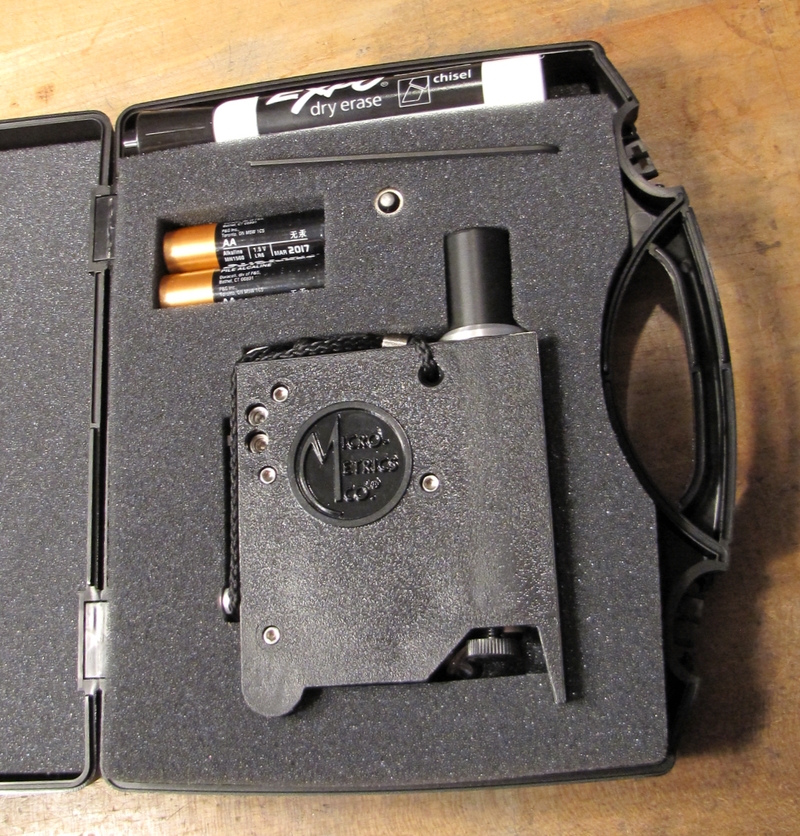 If you carry a Cutting Tip Holder (Micro-Metrics CTH01), you can place the Cutting Tip Holder in the pre-cut battery "compartment" in the foam and, as shown below, cut a bit of foam off the insert to put the batteries along the edge.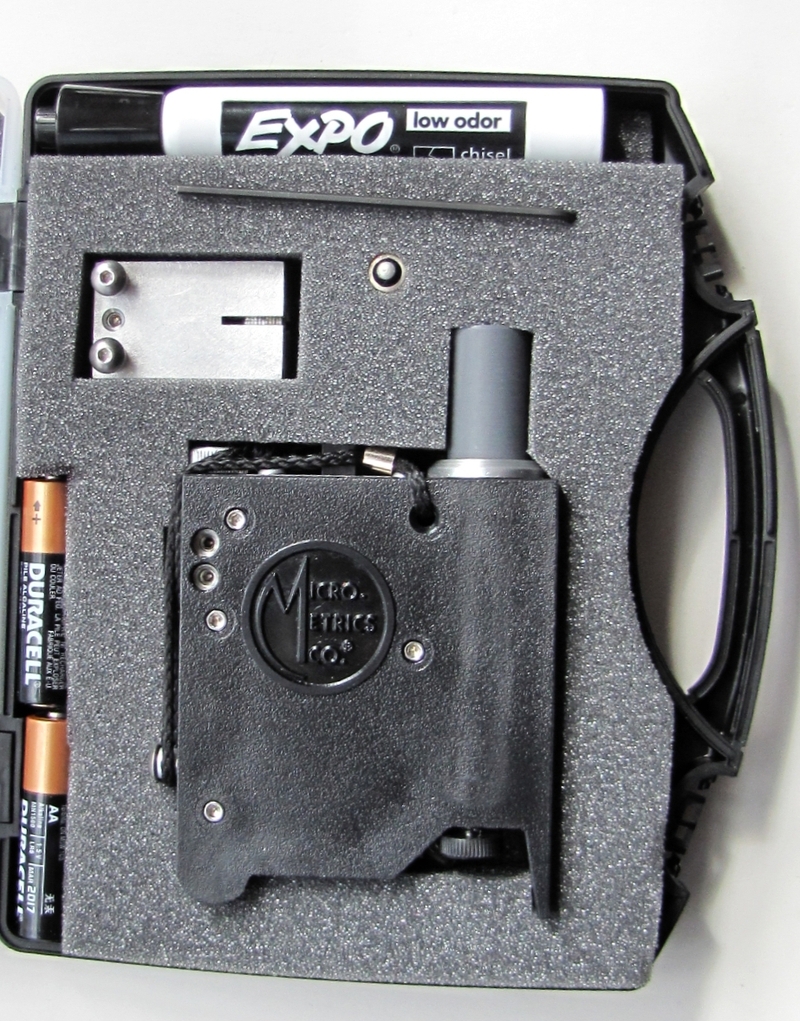 The new cases have arrived and if you wish to replace your old vinylette case with the new plastic one, they are now available for purchase. Cases cost $32 USD (plus UPS shipping), and if you'll let me know which gauge you have, I'll put the correct label on the box.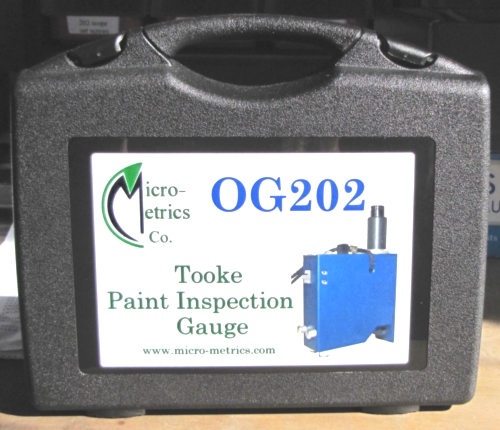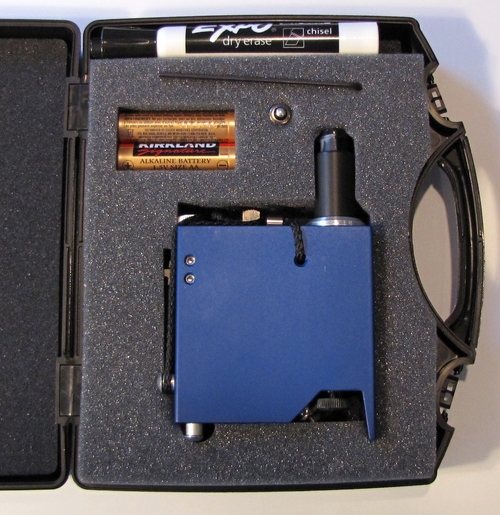 I am also looking into cases to replace the current vinylette cases used for the MG402 Microgroover and the H-501 Pencil Hardness Gauge.